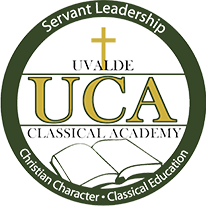 Blog
May 03, 2019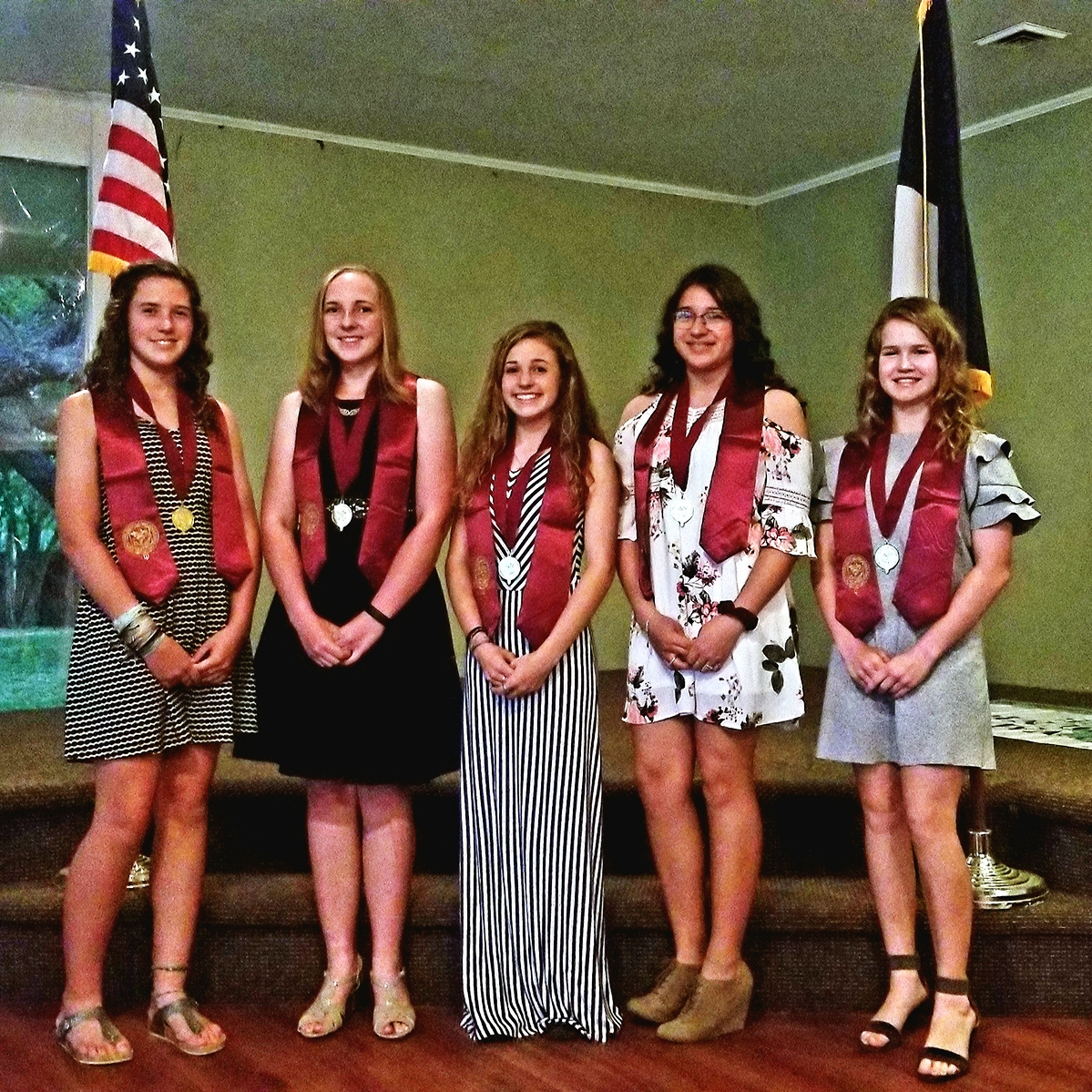 At Uvalde Classical Academy, 9th-12th-grade students in the Logic and Rhetoric schools strive to achieve academic excellence all to the glory of God. Each year, qualifying students are honored with a banquet recognizing their hard work and diligence, becoming members of the National Society of High School Scholars.
This year's inductees are (l-r) Anna Cate Walker, Brinlee Goggans, Shandaniah Fry, Sadey Rendon, & Morgan Dreyer. We could not be more proud of these scholars.
May 03, 2019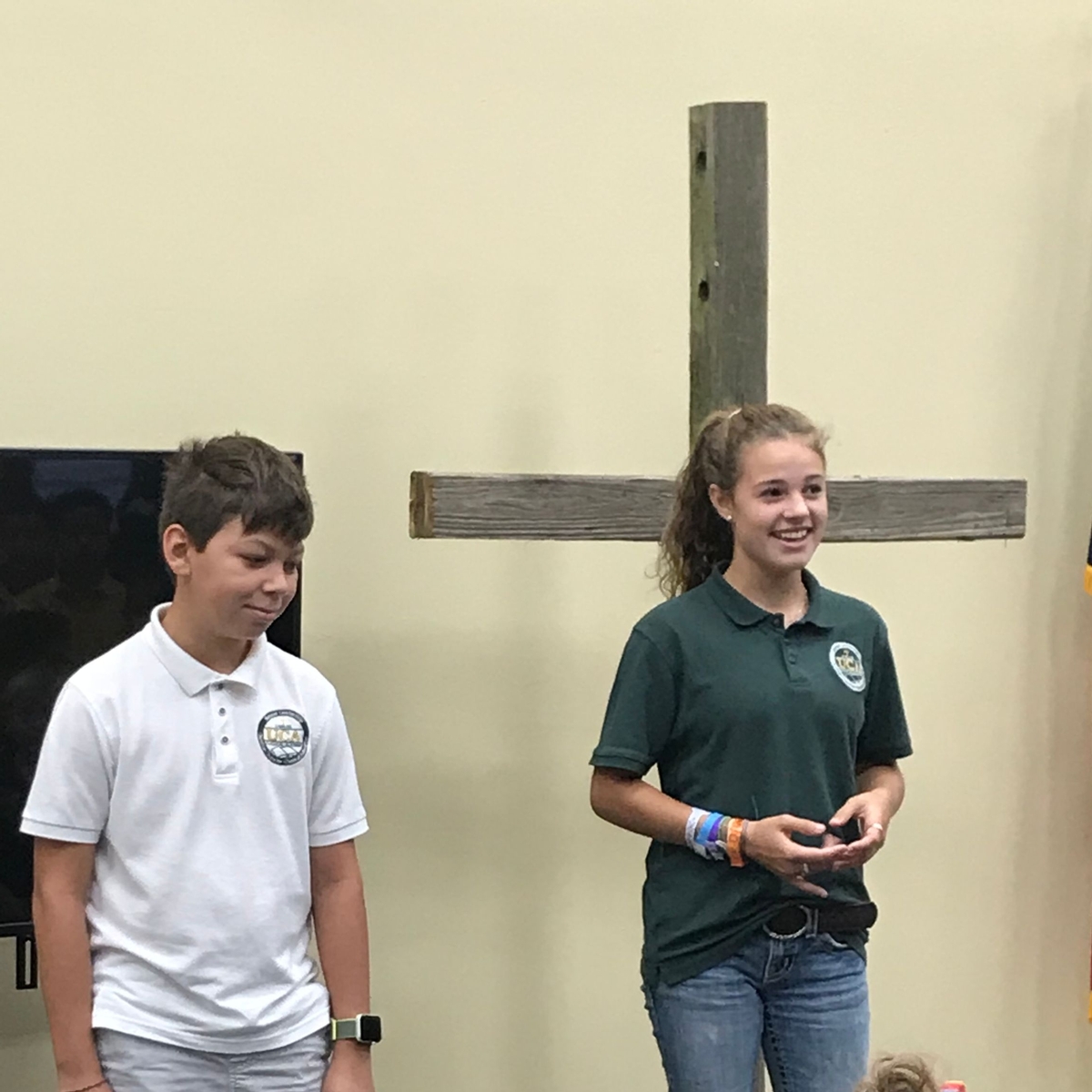 Assembly and chapel time at UCA is an integral part of our weekly activities. Assemblies are held every week allowing a different class to demonstrate and share information they have learned within their studies. Chapels are held every week to share the Gospel with all UCA students, staff and guests. As we continue to teach our students discipleship according to scripture, it is our prayer they will take their love for Christ into the world and create new disciples.
Go therefore and make disciples of all the nations, baptizing them in the name of the Father and of the Son and of the Holy Spirit, teaching them to observe all things that I have commanded you; and lo, I am with you always, even to the end of the age. ~ Matthew 28: 19-20
May 03, 2019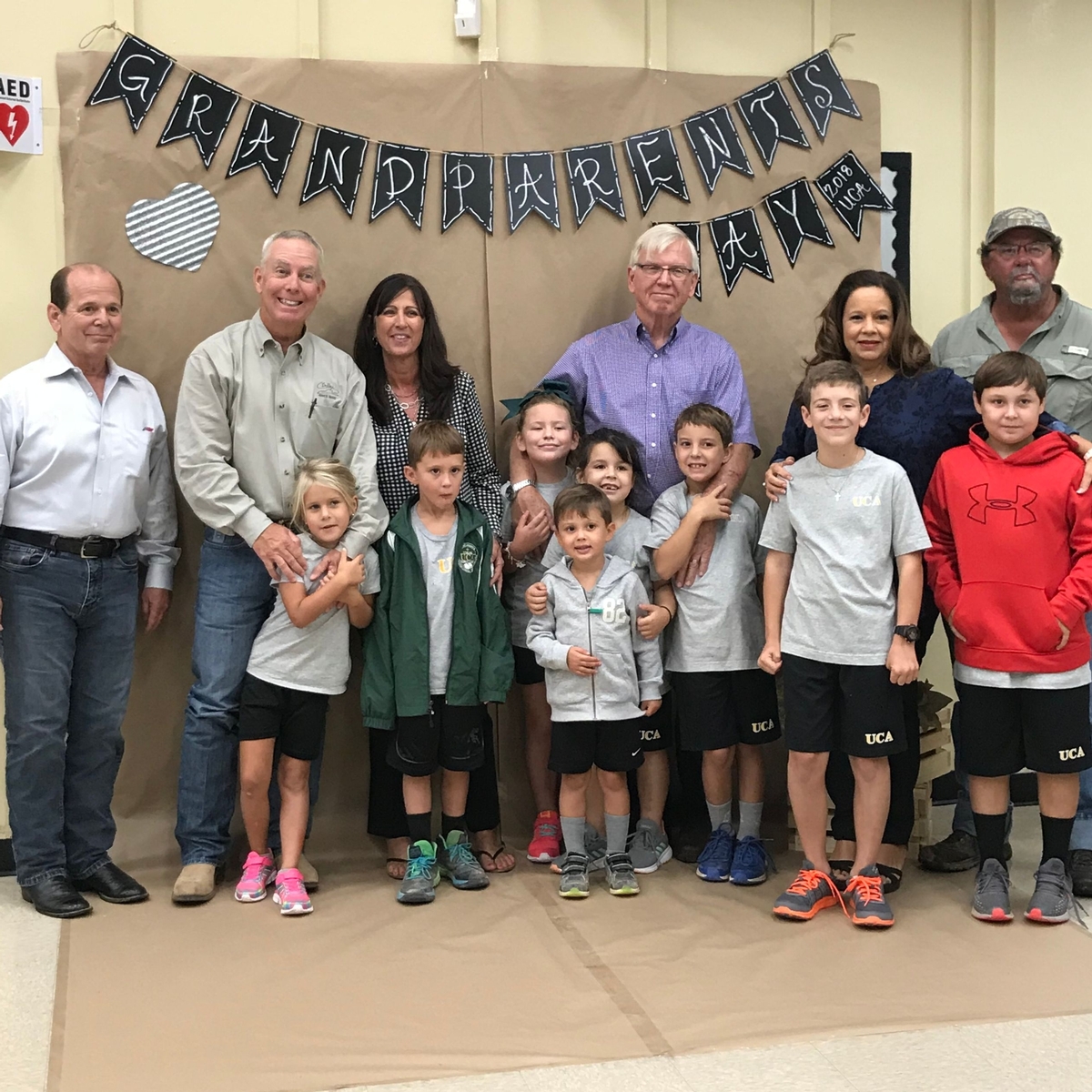 We love the family involvement at UCA and that is why we honor our grandparents with a special time to enjoy lunch with their UCA grandchildren.
Likewise, you who are younger, be subject to the elders. Clothe yourselves, all of you, with humility toward one another, for "God opposes the proud but gives grace to the humble." ~ 1 Peter 5:5
All Posts